History of Salomone Photography
Formerly The Studio Photographers
Based in Freehold, NJ

Legacy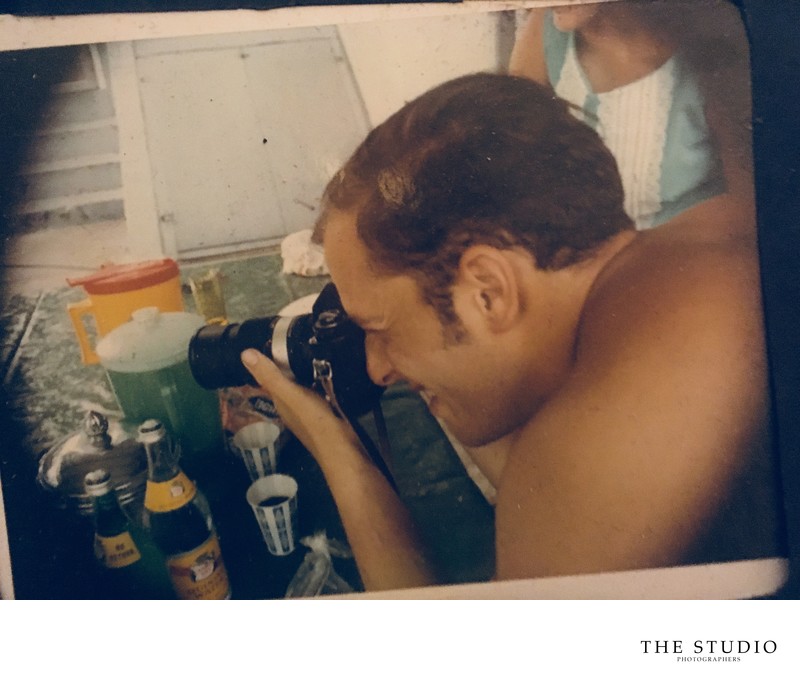 We are a family owned photography studio started in 1974 by Frank Salomone. With a degree in accounting, he decided to follow his love for photography and founded The Studio Photographers in a small booth at the General Store in Brick, NJ.
Frank's dramatic sunset wedding images and illustrative family portraits began to be displayed in homes across New Jersey.
We are sad to have lost Frank in 2019. His memory will live on through all the images he captured for so many.
A New Generation
In the late 90's, we added Frank's son, David, to the family business. David brought his own style of photojournalistic wedding photography that helped elevate us to a new level of creativity.
Now along with his wife, Tami, we continue the Salomone legacy by continuing to capture the happiest moments of people's lives for them to remember forever--as Salomone Photography.
NJ Wedding Photography and Destination Weddings
We have been blessed to photograph weddings all over the world. From our home at the Jersey Shore, we have traveled to Italy, Mexico, Bahamas, Bermuda, Aruba, and across the United States.
Our images have graced the covers of Contemporary Weddings Magazine, Locations Magazine and The Beachcomber. Clients images have been featured on numerous wedding resources like Style Me Pretty, Grace Ormonde Wedding Style, Celebrity Bridal Guide and The Knot.
One of our greatest experiences was photographing a wedding on the CBS Early Show in front of a live national audience. David was also honored to be chosen by celebrity, Paul Teutul Jr. of American Chopper fame and his beautiful wife, to photograph their private nuptials in Long Beach Island, NJ. We are pleased that these heartfelt images were then featured on network television.
Recognition and Awards
Over the past 40 years, our images have been recognized across the photography industry.
Frank had earned the title of Master Photographer by the Professional Photographers of America (PPA) for his excellence in print competition. His images won multiple best of show awards for PPofNJ and PPofNY. He trained both his son and daughter-in-law along with countless local photographers and remains an inspiration to many.
David and Tami have both earned multiple awards in the Wedding and Portrait Photographers International (WPPI) 16x20 Print Competition. David has also spoken on the national level within the industry and continues to educate fellow artists.